Who we are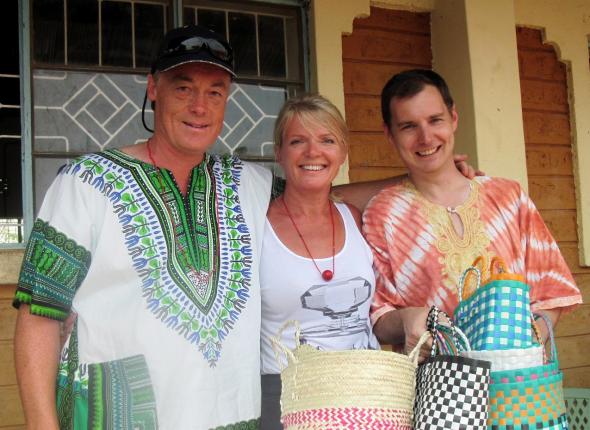 The Footsteps story began when Tony Robinson, co-founder of the charity, was invited to a wedding in Nairobi and went to have a look around the places the tourists don't visit. Struck by the poverty he saw around him, and realising that many Kenyans were not being reached by existing charitable projects, he wanted to do something to help.
On his return home, a conversation with a friend, Suzanne Thomas, led to a flow of ideas that eventually became Footsteps. Tony and Suzanne's aim was to target the needs of children and young people, many of whom were already the head of their families having lost their parents to AIDS and other illnesses. If Footsteps could give them the means to keep themselves fed, healthy and educated, there could be real hope for that generation and the benefits would flow out into their communities.
At the beginning of 2006 Rupert Taylor joined Footsteps as a trustee and with his help the charity has been able to expand its building programme and its volunteer programme (Rafiki) which offers people from the UK the opportunity to travel to Kenya to work with the schools.
Where we work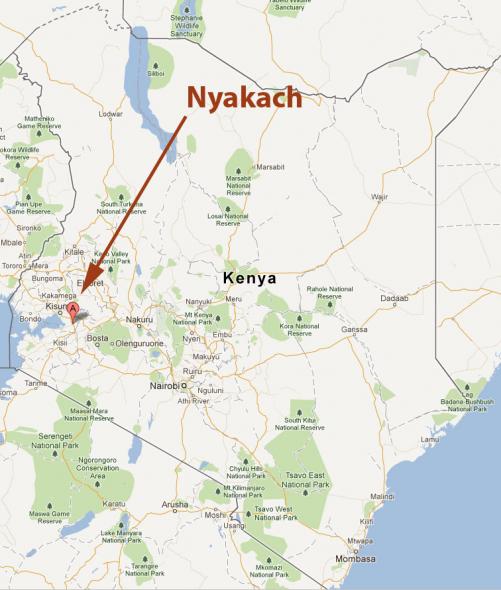 The Katito Community is found within the Kisumu County of Kenya, in the Nyakach district, about a 40 minute drive from Kisumu, a thriving town on the edge of Lake Victoria. The population is approximately 30,000 people scattered around one market centre. The climate is harsh, communication is poor, health services are basic and most people live below the poverty line.
This part of Kenya has been hit hard by HIV/AIDS and many families are run by children, headed by a sickly parent or rely heavily on aged grandparents. Life expectancy is around 40 years.  We work with schools that serve the population in the area; each educates about 500 pupils out of which more than 200 are usually orphans.  There are also many other children in the area that cannot manage to get to school because their family doesn't encourage them, seeing the poor state of the infrastructure and so keeps them home to work and girls are frequently taken out of school early in order to get married.
What we do
Footsteps focuses on three major activities
Child sponsorship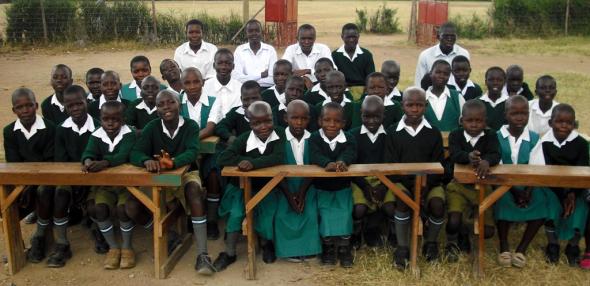 Our child sponsorship programme enables a family or individual in the UK the opportunity to support a vulnerable child in Kenya, most frequently total orphans.  For £20 a month a family with a vulnerable child is supported with basic commodities such as maize, rice, sugar, paraffin oil, toothpaste, etc to ease the financial burden of having an extra mouth to feed in the house.  In addition the children are provided with school uniforms, an annual medical check and a gift at Christmas.
The UK sponsor receives regular updates and letters or drawings from their child together with photos.  For more information click on the above link.
Infrastructure
Our focus is on the wellbeing of children and so we started our infrastructure programme with school buildings.  We couldn't escape the fact though that child wellbeing is connected to the condition of the medical facilities in the area and the availability of piped water.
Therefore our infrastructure work includes the building and rennovation of classrooms and school infrastructure, the upgrading of the local medical centre and connections of schools and the medical centre to clean, piped water.
For a list of all our building projects follow this link.
Rafiki programme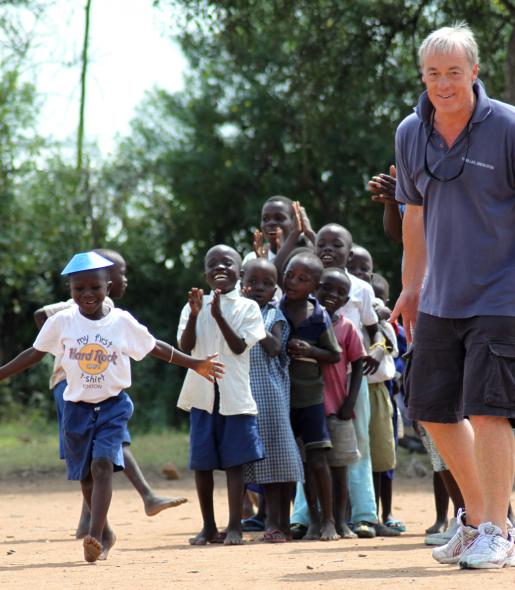 The Rafiki programme is our annual trip to Kenya with volunteers.  We take groups of up to 26 people, usually a mixture of sixth form students and adults for a 10 day programme of sport, art, solar-cooking, gardening, face-painting, etc in July or August.  The cost of the programme we put together covers all trip expenses except for lunches and gives a valuable contribution to a building project
For many people, this is a never-to-be-forgotten experience which changes their view of Africa and their own lives.  The videos and books that we produce at the end allow the volunteers to remember the experience for ever.